Virtual Student TCAP Information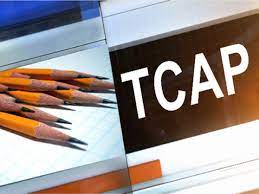 ---
Parents/Guardians of SMS virtual learning students,
South Middle School students will be participating in TNReady testing daily beginning Monday, May 3rd, and ending Wednesday, May 12th. Even though your student is a virtual learner, he or she will still need to report to SMS by 8:00 on testing days in order to test. Virtual students will report to the gym where they will test to maintain proper social distancing. As always, masks are highly encouraged at South Middle School. Please refer to the list below for information about when each subject will be tested. Your student must be picked up when testing is complete. South will provide all items needed for testing (paper, pencils, etc).
Virtual students participating in the Tennessee Alternate Assessment per his or her individual education plan (IEP) will be contacted by the student's case manager with further details about the assessment schedule.
More information with specifics will be shared the week of April 26th. Any changes that occur will be communicated as soon as possible. Please begin making arrangements to have your student dropped off and picked up at the appropriate times during this time frame.
Monday, May 3 - ELA 1 (85 minutes), ELA 2 (50 minutes)
Pick up your student @ 11:00
Tuesday, May 4 - ELA 3 (50 minutes), ELA 4 (45 minutes) Pick up your student @ 11:00
Wednesday, May 5 - Make Up Day
Student will call when finished
Thursday, May 6 - Math 1 no calculator (40 minutes), Math 2 (35 minutes), Math 3 (50 minutes)
Pick up your student @
11:00
Friday, May 7 - Make Up Day Student will call when finished
Monday, May 10 - Science (75 minutes) Pick up your student @ 10:00
Tuesday, May 11 - Social Studies 1 (50 minutes), Social Studies 2 (50 minutes)
Pick up your student @ 11:00
Wednesday, May 12 - Make Up Day Student will call when finished